Name: Stefan aka Nephtyz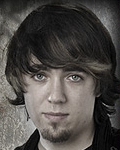 Role: Lead Developer & Project Manager
Favorite Faction(s): Archaeology/Dream
About me: I am a professional Software Engineer that started working on the project in 2011, though I had the idea in my mind for years already. Being a passionate 'Magic – the Gathering' player, I wanted to create my own trading card game. The main idea was using the possibilities a digital card game could offer and adding the board component to the game which offers lots of new design space. Besides working on Ira Chartarum, I'm a passionate musician, role-player and board game geek.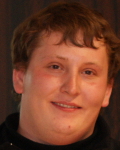 Name: René aka Apoc-
Role: Designer
Favorite Faction(s): I enjoy all of the factions
About me: I am a dental assistant and enjoy the job very much, but my true passion are games. With that I mean games in general, board/table-top games AND computer games. Board game wise I tend to play german style games a lot, computer game wise my interest is spread among a lot of genres, including RPG's, platformers, shooters, simulations and others. I really enjoy playing and analyzing the recent upcoming trading card games since there are a lot of good and bad examples of how a computer trading card game should be designed. Knowing Stefan for a long time now, he took me into the design of Ira and I loved it. This resulted in a surge of reading books and A LOT of design articles around the net and now i am a game designer. Besides of that, I love music (Metal, Rock, Dubstep, Crossover) and a good read (at the moment: E.A. Poe, Jule Verne, H.P. Lovecraft, H.G. Wells, George Orwell, … could go on forever).
Name: Philip called lordig or lorddunkel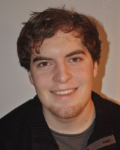 Role: 2D Artist
Favorite Faction(s): We will see
About me: I'm a media computer science student. It's really cool, because I learn how to develop games with the aspect of science. I'm just a hobby artist but drawing makes a lot of fun and I hope I will get better soon. In fact, I'm a really big nerd. I like RPG's and fantasy worlds, and I like to devise my own fantasy worlds. I love music and movies and video games. That's all!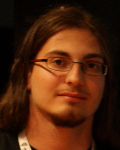 Name: Matthias aka SanityWithIn
Role: Lead Designer
Favorite Faction(s): Magecraft
About me: I study computer science in Darmstadt, Germany. I have been playing magic for a long time now and really enjoy it's tactical depth. I am also a huge fan of grid based tactic games for much the same reason. Ira Chartarum blends these two genres, so I was intrigued by it's design the moment Stefan told me about it. But unfortunately I am somewhat lazy too and he had to ask me a few times before winning me over. In the last few years, playing dungeons & dragons became a hobby of mine and chunks away quite a bit of my free time.